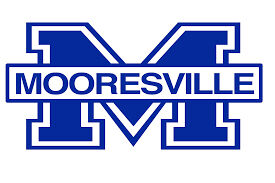 A fond – finally – fare the well.
Mooresville High School's girls basketball team waited as long as possible – and did so in a non-traditional play date – before being able to at last bid adieu to both its season's and its program's era as a participation as a member of the I-Meck Conference ranks.
Just on the heels of dropping a 47-28 decision to league entry Mallard Creek that also served to sour their final scheduled regular-season home court appearance, the Blue Devils took offense when bagging a 52-42 triumph over West Charlotte coming to also draw each of the teams' schedules to a close.
Salvaging a split of verdicts in outings taking place in a mere two-day span and concluding with a rare weekend effort as well, Mooresville closed up its shop for a season shortened somewhat by limitations in place caused by COVID-19 with a 3-8 overall record that included a 1-7 mark against conference counterparts.
It came right down to the season's finale at West Charlotte in an affair delayed from earlier in the final week's schedule due to a winter weather system before the Devils were able to secure their campaign's initial favorable decision against an I-Meck foe.
The match-up taking place on a rare Saturday game in order to enable both teams to update their schedules as much as possible pitted two teams each in search of first league wins. With the decision in hand, Mooresville was able to dodge posting a last-place finish n the final league standings.
A night earlier and at home to draw that phase of play to a close, matters were decided early in favor of Mallard Creek resulting in forcing the Blue Devils to endure the decisive defeat.
No additional individual information was available from either contest.
The results came as Mooresville drew its membership as an I-Meck member to a close as well. Beginning with the 2021-22 high school basketball season, the Blue Devils will be aligned with practically an entire different league affiliation that features only one current I-Meck entry – crosstown rival Lake Norman – as a continuing circuit counterpart.
Mooresville was unable to latch on to either of the limited number of available playoff bids extended to deserving teams for the start of that phase of play that gets underway this week with the conducting of as many as three rounds of play all unfolding within a five-day span.