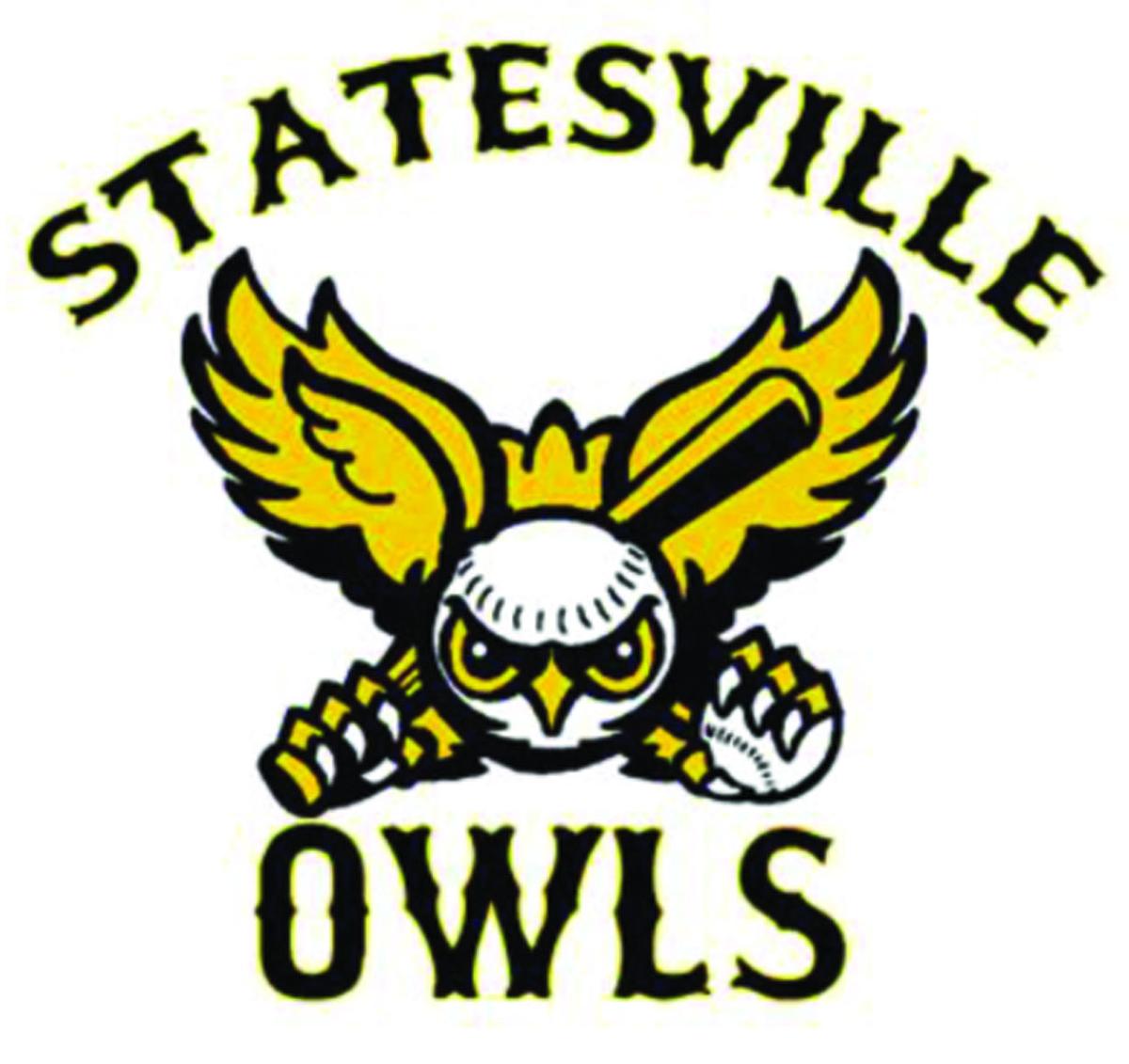 With an onslaught of hitting, the Statesville Owls defeated the Race City Bootleggers 14-7 in game one of the teams' doubleheader Wednesday then completed the sweep with a 3-0 victory in the nightcap.
Statesville pulled away in the fourth inning of the opener. A line drive single to right field by Grayson Chapman loaded the bases, and Gage Smith's single scored two Owls. Chase Bruno placed an RBI-single into centerfield, and Scott Meitzler slammed a bases-clearing double off the left field wall. Parker Ledford then walked, and Chapman hit a ground ball into right field that capped Statesville's seven-run fourth inning.
Smith's leadoff hit to left field started another Owls surge in the fifth inning. After Conner drew a walk, Bruno hit a double into left field. Meitzler followed with his own RBI double deep into center field putting the Owls ahead, 11-5.
Race City shuffled through pitchers, but Statesville kept its bats going to finish with 11 hits. Davis Rhoney hit a double into left field and later scored on a sacrifice fly by Bruno. Meitzler slammed a two-run home run to left field for Owls run No. 14.
After the teams combined for 21 runs in game one, game two switched to a defensive duel, with neither team scoring until the ninth inning.
Owls starting pitcher Josh Allen dominated in his six scoreless innings, striking out eight Bootleggers while giving up three hits and two walks. Two Bootleggers reached base with one out in the fifth inning, but Allen recorded consecutive outs, including one of his eight Ks.
Statesville broke the gridlock in the ninth inning. Johnny Hummel reached base on a walk, and an infield single put Owls baserunners on first and third base. When Brandon Childers grounded out, Hummel ran home for the game's first run. Blake Marrs extended the Owls lead with a game-changing double that brought home two Owls to give them their three-run advantage.
Leon Davidson earned the save.
Be the first to know
Get local news delivered to your inbox!