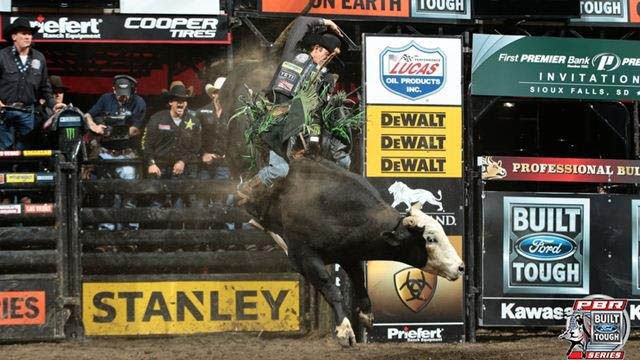 One career streak was stretched while another stayed the same on the part of the only local native in this year's installment of the Professional Bull Riders World Championship competition.
Mooresville native J.B. Mauney extended his personal showings of successive appearances in the season-ending championship event conducted over the course of four grueling days inside the first-time hosting AT&T Stadium in Arlington, Texas, but he was unable to add to his list of top-10 finishes in the affair.
Mauney, a previous two-time PBR World Champion after accomplishing the coveted feat in 2013 and again in '15, merited his 15th straight performance in the finals to back his billing as one of the best-ever to climb onboard one of the sport's wildest bulls.
Despite being out of the running in contention for this year's title, Mauney marked his presence by making a success of one of his four scheduled rides in the championship event.
His riding score was solid enough to land Mauney an official share of 23rd-place in the official standings. The outcome denied the entry the logging in of another top-10 placement in the field. He arrived at the scene of what is considered the world's richest bull riding attraction having clocked in with seven previous placements among the 10 top pro wide bull riders based on the world standings.
Mauney's most recent performance allowed him to add to his total of in excess of $3.8 million earned in the World Finals alone. That total, combined with his other success spread out throughout the PBR, continues to recognize him as the richest Western sports-related athlete of all time with well in excess of $7.5 million earned during his outstanding career.
It took a lot of doing, in particular over the last-stage segment of the PBR regular season, just for Mauney to merit a hard-earned invitation to the World Finals. He posted a run of top-five finishes late in the season schedule to merit receiving one of the limited number of invites into the championship competition. It came after he was forced to miss practically the entire first half of the season's schedule while nursing a nagging shoulder injury.
The recent PBR World Finals served to conclude a season shortened somewhat by the presence of COVID-19.