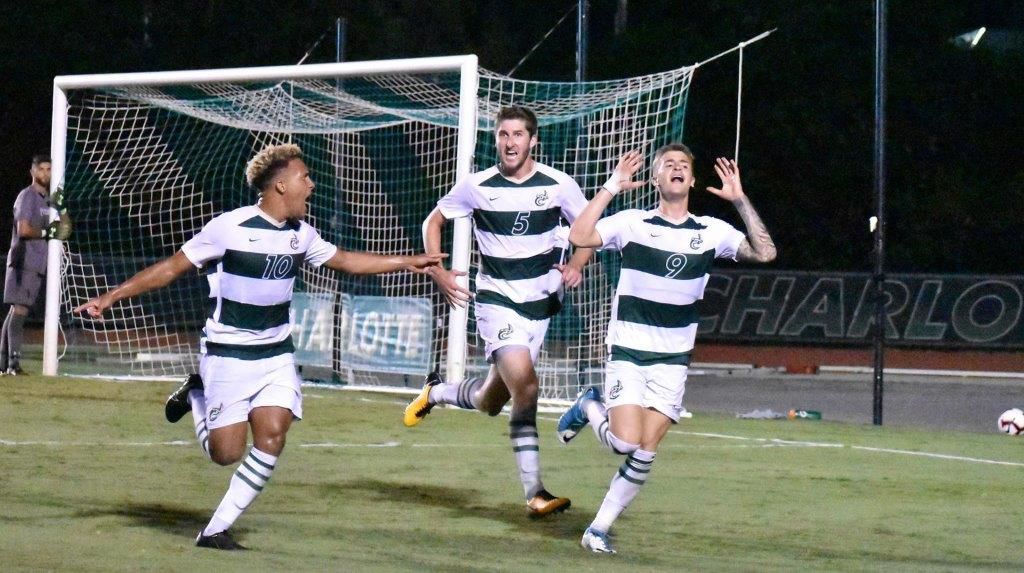 The University of North Carolina at Charlotte's men's soccer team's expectant climb up the ladder of the latest NCAA rankings comes complete with a welcome lift from a set of Mooresville-based feet.
Sophomore 49ers forward Preston Popp, a Mooresville High School product, poked in the tying tally late in regulation play and posted the winning golden goal during the second overtime period as 17th-ranked UNCC defeated visiting No. 12 Coastal Carolina, 2-1, last weekend.
The outcome kept Charlotte perfect for the season to date at 3-0. That is also certain to upgrade the team's status heading back into play this week.
The 49ers, engaging in their third straight match to open the season on their own Transamerica Field, used Popp's first goal of the season in the bout's 86th minute to counter Coastal's opening tally managed earlier in the same half.
The two teams tangled through a scoreless first overtime period before UNCC knocked in the golden goal in the second OT.
Popp, named to the Conference USA's All Freshman and All Tournament teams during his inaugural collegiate-level campaign last fall, supplied the sixth goal of his career to help spur the upset and deliver Coastal Carolina's Chanticleers with their first loss of the still somewhat young season.
UNCC secured the decision to successfully open a span of three appearances on tap to take place opposite fellow nationally-ranked opponents.
The 49ers headed into this week preparing for their first road trip, taking on No. 24 West Virginia. That will serve as the final warm-up prior to opening play within the C-USA ranks when returning home over the upcoming weekend to welcome in No. 9-ranked Kentucky.
Be the first to know
Get local news delivered to your inbox!