Watch now: Protests continue in downtown Winston-Salem
Protesters in downtown Winston-Salem were marching on Martin Luther King Jr. Drive, on Cherry Street and on Fifth Street on Sunday afternoon.
A rally is planned for 3 p.m. in Bailey Park in the city's Innovation Quarter.
It's the second day of protests in Winston-Salem in response to the death of George Floyd, a black man who died Monday after a white police officer in Minneapolis was filmed pressing his knee into George's neck while the man said he could not breathe.
Tens of thousands of people have marched across the country in protest of police mistreatment of African Americans.
While many protests, including those in Winston-Salem, have been peaceful, the weekend's unrest has also led to looting and property damage in other parts of the country.
In Greensboro on Saturday night, protesters broke out store windows and windows at the International Civil Rights Center and Museum on South Elm Street. The mayor there has said a small fraction of people caused the damage and did not represent the generally peaceful protesters who took to Greensboro streets Saturday.
Protesters march downtown Sunday afternoon
Downtown protesters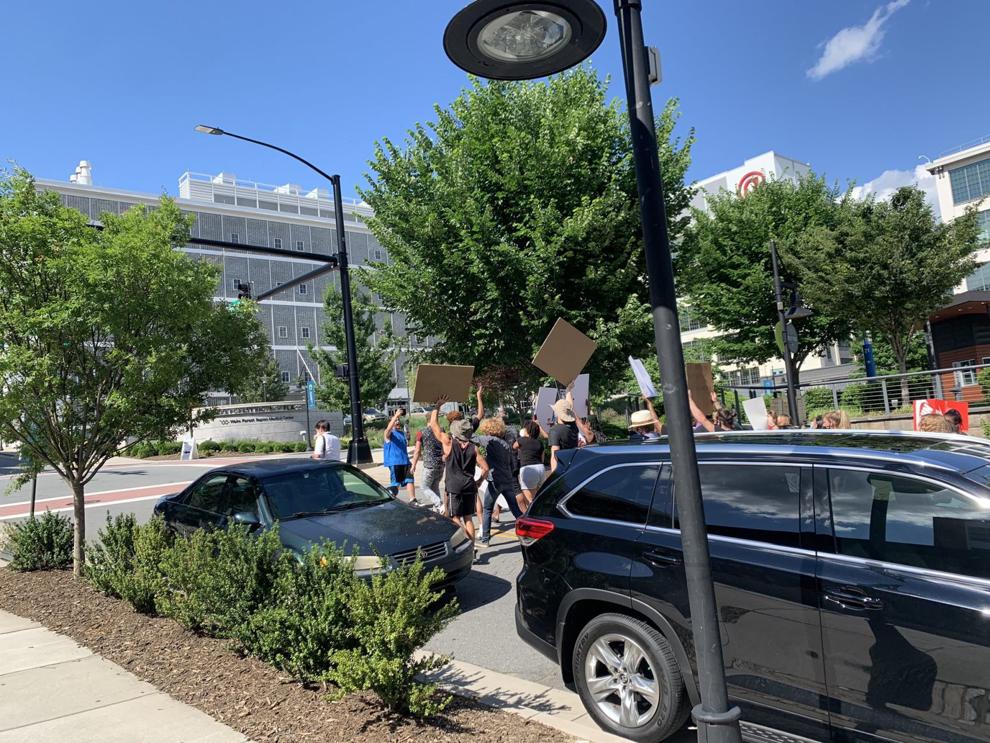 Second and Chestnut Streets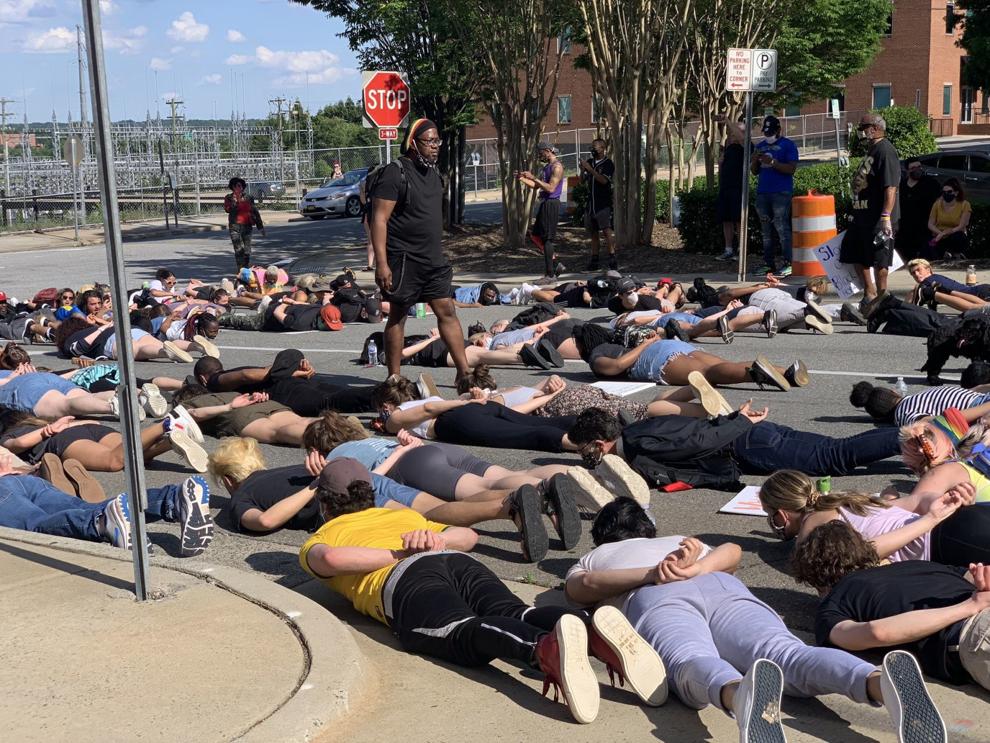 Protesters march in Winston-Salem on Sunday
Protesters march under U.S. 52 in Winston-Salem on Sunday
Protesters march on MLK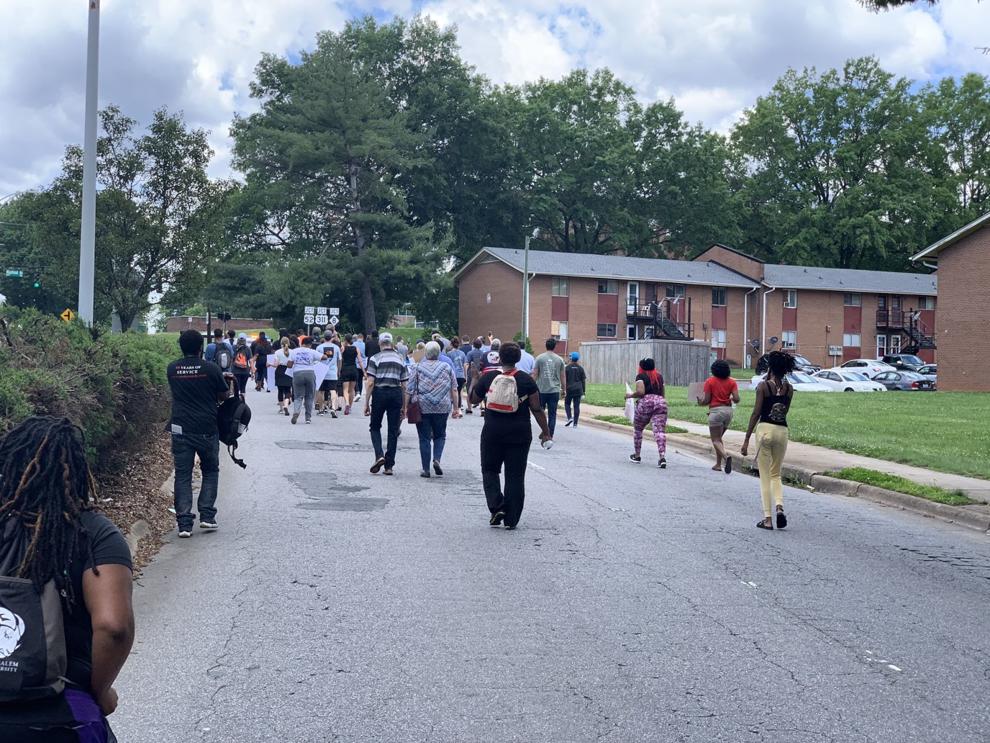 Police vehicle